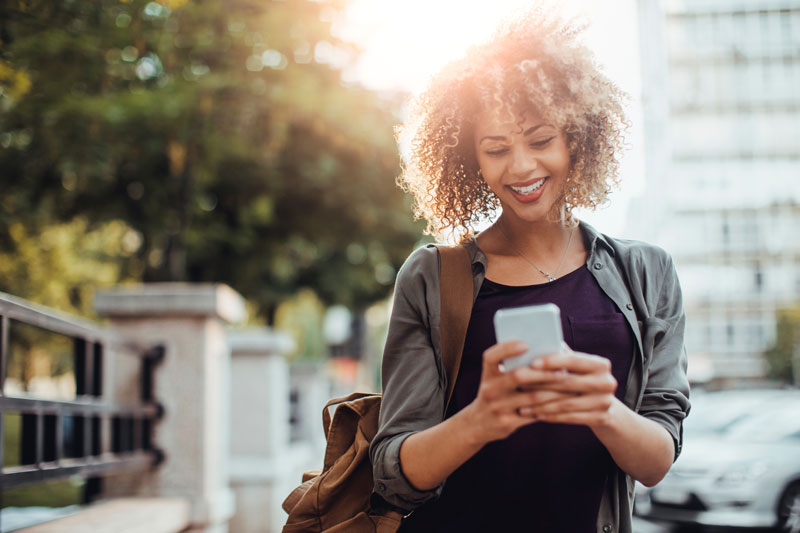 A Social Media Agency Will Simplify & Optimize Your Marketing!
The to-do list never seems to end as a business owner. There's a team a manage, payroll to submit, products to design, and so much more. For many business owners, running a company takes up much more time than they thought.
If that's you, keep reading.
Owning a business is one thing. Running a business is another.
Doing all the behind-the-scenes work on top of that - like marketing or admin. - takes a huge toll on your time.
Explore OLG Slots at Georgian Downs when you travel to Innisfil.
Social media is one of those behind-the-scenes tasks.
When you spend all your time creating content and managing your platforms, there's little time for much else. But results tend to slide if you step away to focus on other important tasks.
While you may love working in and on your business, even you can admit there is more to life than keeping it going 24/7.
This is where a reliable social media agency comes in!
It's Time To Let Go Of The Reigns
Many business owners have difficulty giving up control.
We're guilty of this too!
Letting go of something you love or are good at is extremely difficult. Especially if it's something you've built from the ground up - like a business!
After all, you've got it to where it is today. All you want to do is keep things going strong.
But you're running out of brain capacity, let alone time in your busy schedule.
What's funny is that business owners tend to start their own businesses for just that reason. To free up their time, have more control and be their own boss.
So what happened?
"The irony is that some of the reasons we start our own businesses are possibly the very things that can challenge us if we want to build our business to greater heights."
- Catherine Meyer (CEO and Founder of Catalyst Leadership Solutions).
Simply put, you can't do it all.
In fact, we'd go as far as to say that you shouldn't do it all.
You're needed in so many different areas of your business. But those areas need your full attention and energy. They don't deserve only 50% of your efforts.
Neither do your social media accounts.
To keep all areas of your growing business operating at 100%, you have to learn the art of delegating.
And we promise, with the right team, it's easier than you think!
Benefits of Investing in a Social Media Agency
The right social media agency will be your trusted partner.
It's not enough to simply take over the management of your socials. A good agency embodies your brand personality and values.
They become an extension of who you, as a brand, are. And the benefits are tenfold!
Structure
A social media agency builds structure into your marketing strategy.
For every campaign, promotion, or idea put forward, there is a unique plan designed. This plan spreads across each platform and is intentionally curated to help you reach your goals.
The benefit of a social media agency is that a team of experts specifically tailors each piece of content to the platform and audience it's launched to.
The Result: A higher return on investment!
Optimization
If your social account(s) is already doing well, it's probably as good as it'll get, right?
Wrong.
A good social media agency knows how to take your results and elevate them!
They're not about keeping you where you are. They're about seeing how far you can go and getting you there!
They have access to proven data, dedicated resources and high-end software. This helps them know exactly what works and what doesn't work for your niche on each platform.
The Result: Improved overall performance!
Professionalism
As a business, professionalism is imperative.
Whether you're a small or large company, it deserves expert care.
The benefit of investing in a social media agency is that they have access to:
Top tools
Expert resources
Best practices
They also ensure to report and provide feedback regularly! So you always know exactly what's happening on your account(s) and how to improve.
The Result: Strengthened online professional presence.
Consistency
In the world of social media, consistency is the key. But it's not just about posting consistently!
Many avenues of content creation, management and engagement rely on consistency as well.
This includes your brand colours, voice, topics, timing, aesthetics, etc.
For example...
The more consistent your brand aesthetic is, the easier it is to recognize. This helps enhance your brand awareness and recognition.
Using consistent voice and topics in your materials is also crucial. If you were the only one managing your socials before, it was probably quite obvious.
Your voice would come through pretty consistently across all your channels.
When you hire a social media agency, they ensure this consistency stays intact.
Lastly, a consistent social schedule.
Social agencies create a consistent social schedule for each platform. They also ensure your content is well-varied and balanced across these varying channels.
This ensures high-performing posts that optimize your reach!
The Result: Improved brand recognition and higher potential for reach.
Efficiency
As mentioned above, you can't (and shouldn't) do it all.
Investing in a social media agency helps save time for the areas of your business that really need you.
They can help,
Create,
Optimize,
Test,
Manage &
Analyze!
These experts maximize your budget to reach your business goals without taking up all your time.
The Result: More freedom in your schedule.
Rest Assured That You're Hiring Professionals
A good social media agency doesn't just embody your brand personality. It amplifies it!
This team of professionals refines and strengthens your brand voice. They know exactly who your audience is and precisely how to reach them.
The best part?
They aren't spread too thin. Each team member has a specific role - designed for their unique expertise.
Below are some of the roles within a social media agency:
Social Account Manager
Paid Social Manager
Social Media Strategist
Copywriter
Graphic Designer
Community Manager
These dedicated resources focus on optimizing each specific area of your social account(s). They also work together to ensure consistency across all platforms!
And all you have to do is hire one team.
You don't have to wear 10 hats or outsource to 10 different people. You can trust one team to handle everything proficiently. From ideation to creation and management - they've got it handled!
OSM: Your Local Social Media Agency in Quinte
Looking for a local social media agency in Quinte, Ontario? Contact our team at OSM!
Our social media management services are all-inclusive - from content creation to reporting. We'll take your online presence to the next level!
Let's Get Started
Letting go of the reigns doesn't mean letting go of your business.
In fact, quite the opposite!
Hiring a social media agency is an investment that promises to simplify and optimize your marketing. So you get all the benefits without putting in all the work.
Have more questions? Get in touch with our team today!