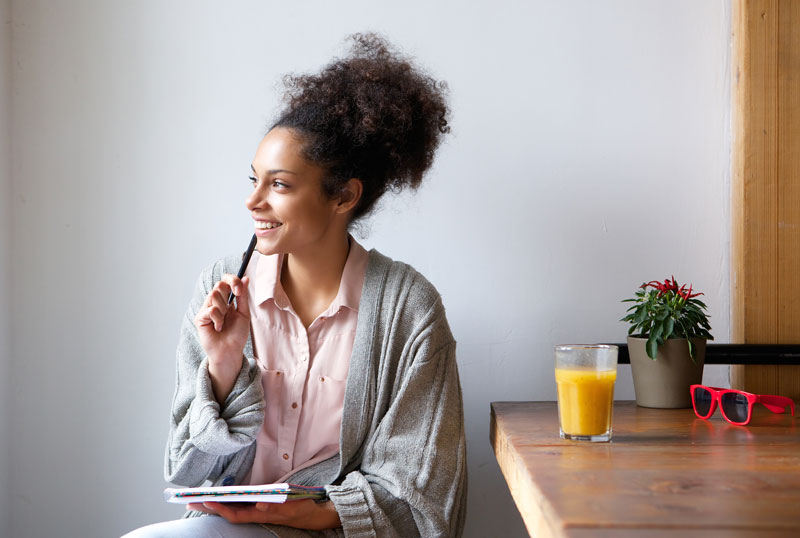 How Good Copywriting Services Can Help Boost Your Marketing
Copywriting is quickly becoming one of the most powerful web-boosting tools.
With good copywriting, you can effectively:
Define and enhance your brand identity.
Convey your message to your ideal client.
Nurture lasting relationships built on loyalty and trust.
Transform your product from an option to a #1 must-have.
Differentiate your brand from competitors.
Rank higher on Google SERPs.
Position yourself as an industry expert.
Influence and persuade your audience to take action.
Suffice it to say, it's well worth the investment!
Interested in learning more about how copywriting services can benefit your business? Keep reading!
Words Hold Incredible Power
Words hold incredible power, potential and opportunity. They can influence, persuade, warn, prompt and call to action!
But more than that, they can also affect feelings and emotions.
For example:
Kind words can help foster camaraderie and friendship. "Hey! I loved your presentation today. You're a great public speaker!"
Harsh words can easily tear down and destroy a relationship. "You're the worst friend!"
Emotionally charged words can even bring a person to tears! It's one of the reasons why films like the Titanic became such classics. "I'll never let go, Jack!"
The Notebook is also a great example of this! Have you heard this famous Nicholas Sparks quote?
"I am nothing special, of this I am sure. I am a common man with common thoughts and I've led a common life. There are no monuments dedicated to me and my name will soon be forgotten, but I've loved another with all my heart and soul, and to me, this has always been enough..."
Pretty gut-wrenching stuff, right?
It's incredible how words can influence our emotions in the moment and stay with us for days or years to come!
They are so powerful, in fact, that marketers use words to help structure their marketing campaigns. AKA copywriting!
Here are some examples:
Have you ever felt that urgent need to pick up your phone during a radio ad? "Be caller number 1 to win lunch for your whole team!"
Have you ever clicked "show more" on an Instagram post that got you hooked in the first 4 words? "Don't read the caption👇👀"
That right there is the power behind good copywriting. And it's yours for the taking!
Copywriting vs. Good Copywriting
Today, consumers look for relationships, answers, knowledge and trust.
They look for solutions to the problems they face. They look for brands that they can trust to be up-front and honest with them.
But above all, they long for connection!
Why?
Because according to a recent article by Business News Daily, "consumers show similar emotions in relationships in brands as they do with other humans".
In other words, consumers personify brands.
They build a relationship with that brand, just as they would a human - with trust, conversation, experience, etc.
This is where copywriting and good copywriting can differ.
Copywriting can easily come across as fake, fluffy nonsense that's only purpose is to make a quick sale.
Good copywriting conveys your message clearly, uniquely and effectively. But, first and foremost, it's relationship-driven - one of the most crucial factors of a successful brand in 2023.
Click here for our Top 5 Content Writing Tips!
Utilizing Good Copywriting In Your Marketing Strategy
The world of digital marketing is constantly evolving. But the one thing that's become clear is the need for quality content.
Let's be honest. With the internet at their fingertips, consumers don't need to go far to find a great product.
But how do you ensure that customers find and choose your product over the masses?
By using your newfound power of words!
Step 1: Capture Their Heart!
Whether it's a blog, landing page, social media post or Facebook ad, your content should,
a) Capture the heart of your audience,
b) Show them the truth of who you are.
Click here for 7 Reasons To Start a Blog in 2023!
Capture The Heart of Your Audience
According to a Microsoft 2015 report, you have 8 seconds to capture your audience's attention.
While it's a little sad to admit, apparently our human attention spans have shrunk to that of a goldfish. If not shorter!
So when we say it's imperative to get your audience's attention fast, we mean it!
Thankfully, good copywriting gives you the power to do just that!
But to catch their attention, you'll need to do your research.
Target Audience Questions:
What makes your audience tick?
What motivates your audience?
How does your audience think?
How does your audience communicate?
What does your audience care most about?
What challenges does your audience experience?
These questions enhance your content approach - ensuring it effectively reaches your audience.
Be Yourself
This is an age-old message you've probably heard since you were three. But the truth of the statement stands the test of time.
There is incredible value in simply being ourselves, staying true to who we are and standing firm in our beliefs.
But have you ever used that same mentality in your brand messaging?
Your brand is a part of you. And with good copywriting, your brand voice can become an extension of the powerful voice you bring to the world!
As mentioned above, humans personify brands. And while this is helpful knowledge, we can take it one step further.
We can personify our brand first!
Brand Personification Questions:
What does your brand stand for?
What are your brand's core values?
What is your brand about?
What makes your brand stand out?
These questions take your brand to a whole new level!
Step 2: Get The Message Out, Loud and Clear!
Now that you've thought of your customer, you can begin the construction of your messaging.
First, you'll want to consider the benefits and features of your product. How can you relate these benefits and features to what you know about your audience?
Using the knowledge you have of your audience to write clear and compelling messaging is the key!
For example:
When a customer searches for 'headphones', you need to strategically position your headphone brand as the #1 must-have.
But how do you do that?
Maybe your headphones have the "best all-around sound". Communicate this to the customers looking for the best quality sound.
Maybe they're easy to pack in a suitcase, making them "the perfect travelling buddy". Communicate this to your avid travelling customers.
Maybe they're packaged with 100% eco-friendly materials. Communicate this to your environmentally conscious customers.
Or maybe they're the only headphones designed for sensitive ears. You guessed it…communicate this to your customers with these sensitivities!
Whatever the truth of your product is, good copywriting communicates the message loud and clear.
Invest In Professional Copywriting Services at OSM!
A good copywriter ensures your message is crystal clear and reaches your target audience effectively.
Ready to take your marketing efforts to the next level?
Contact our team today for professional copywriting services.
You can reach us at 613-969-0626 or contact us online!