Meet Our Team
Josh Edwards
Title: Owner, CEO
Bio:
As the new owner and CEO of OSM, Josh brings a fresh new perspective to the team. In addition to joining the OSM team 5 years ago as a sales & marketing consultant, Josh has 8 years experience working intensely with a broad range of clients and is a respected voice for innovation in a number of organizations and institutions
---
Beatrice Kupolati
Title: Accounts Coordinator
Bio:
Beatrice graduated from McMaster University in 2016, majoring in Sociology and minoring in Political Science. She thereafter proceeded to study Law in York, United Kingdom, where she lived for 3 years! She lives in Saskatchewan and works remotely for the OSM team. She is always willing to learn new things and create meaningful relationships.

Hobbies: Beatrice loves working out, trying out different recipes and also finding new places to eat.


---
Anthiya Lopes
Title: Project Coordinator
Bio:
After working in healthcare for two years and graduating from Loyalist College with Business Management Program, Anthiya joined the OSM team with great passion. She loves to support small business to bring expansion in the community.

Hobbies: Anthiya loves to travel, make new friends, cook new recipes, and listen to Bollywood music.
---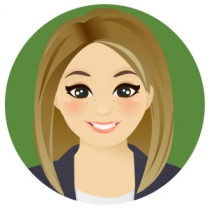 Madelyn Vanberkel
Title: Content Writer
Bio:
After graduating from the Advertising and Marketing Communications program at Durham College, Madelyn joined the team at OSM with great enthusiasm and dedication. With a passion for supporting dreamers in her local community and building brands that inspire, she brings fresh ideas and creativity to each and every project and client.

Hobbies: Madelyn loves reading, homemaking, music and supporting small businesses in her community!
---
Fatima Sirhindi
Title: Social Media Coordinator and Marketing Specialist
Bio:
After graduating from McMaster University in 2019 with a double major in Communications and Film and a minor in Anthropology, Fatima joined the team at OSM with a passion for working with business owners. She loves learning, exploring local shops, and is always ready for an adventure.

Hobbies: Fatima loves finding new places to eat, new books to read or shows to watch. In her free time you can find Fatima at a gym or playing with her puppy!
---
Mike Martin
Title: Sr. Programmer / Analyst, Change Control
Bio:
Mike has been part of the OSM team for over 12 years after graduating in 2005 from the 3yr Computer Programmer / Analyst program at Canadore College. He provides over a decade of SiteApex expertise and works to maintain the stability of SiteApex.

Hobbies: Mike enjoys spending time with his wife & kids, playing music, PS5, hockey and cheering for the Toronto Maple Leafs.
---
Stephen Hermer
Title: Sr. Programmer / Analyst
Bio:
Stephen has 17 years industry experience, with a varied work history that includes time in the Canadian Armed Forces. He earned several awards for his academic achievements at Loyalist College, graduating in 2000 with honours.

Hobbies: Stephen enjoys numerous hobbies, but spends most of his free time with his 2 green iguanas.
---
Scott Cantelo
Title: Senior Customer Care Rep
Bio:
Scott has been part of OSM's customer service team for over 10 years, with vast experience in our SiteApex product, web hosting, domains names and all things tech.

Hobbies: Scott enjoys spending time with his wife & kids, gaming, camping, photography and cooking!
---
Edna Byenkya
Title: Junior Support Technician
Bio:
Edna graduated from Loyalist College in June 2021 with an advanced diploma in Journalism and Communications. She brings a fresh perspective to the OSM team having served on Rotaract District 7070 Board as a social media director! She is always ready and willing to learn new things, connect with people and serve her community! 

Hobbies: Edna loves cooking, dancing and serving her community through Rotary!
---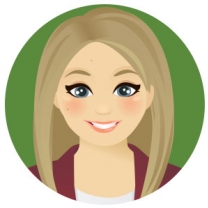 Chauntel Perry
Title: Web & Graphic Designer
Bio:
Chauntel has over 8 years of experience in Graphic Design and Web Design/Development with an Advanced Diploma in Graphic Design from St. Lawrence College in Kingston.

Hobbies: She is an avid music listener and enjoys baking.
---