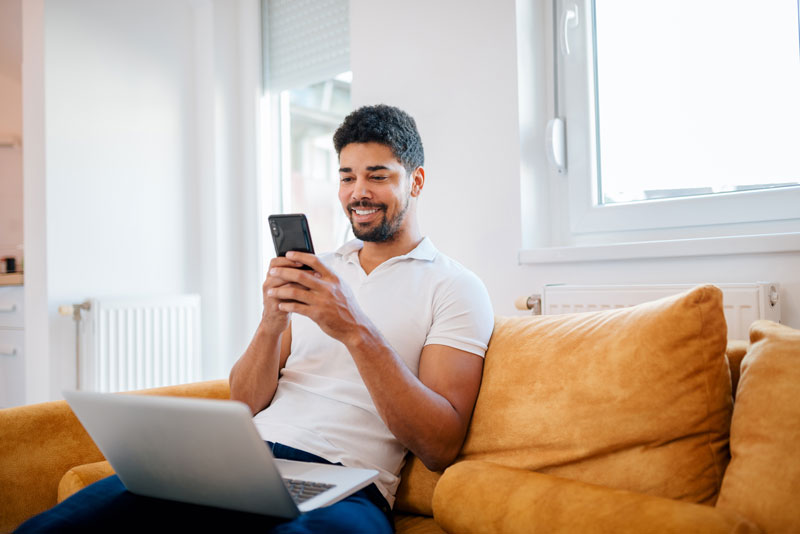 How To Create Integrated Campaigns That Boost Your Web Marketing Success!
As a small business owner, integrated campaigns can seem daunting and out of reach.
After all, they involve a series of media platforms, web marketing tactics, social media efforts etc.
If multiple third-party companies run your marketing department, it can be especially challenging to organize a consistent message across your channels.
However, though the concept may seem intimidating, it's 100% doable - even for a small business!
Launching and running a successful integrated campaign is simple as long as you have the right tools, resources, and know-how.
We break down the necessary factors of a small business integrated campaign below. Keep reading to learn how to put together your own multichannel campaign!
How Can An Integrated Campaign Boost Your Web Marketing Success?
Before we get into the 5 steps of creating a successful campaign, let's first learn what integrated campaigns are and why they are beneficial.
What Is An Integrated Campaign?
In short, integrated campaigns present a consistent message across all your marketing communication channels.
Companies use them to reach a larger audience, increase brand awareness, build excitement etc.
Typically, integrated campaigns use the same principles as branding, including similar visual aesthetics, wording, tone etc. This ensures a unified look across all platforms - increasing brand recognition and improving communication efforts.
Are Integrated Campaigns Beneficial?
As a small business, we understand that your time, money and resources are especially valuable and limited. And we don't take that knowledge lightly.
In fact, that knowledge is what fuels our desire to provide these free marketing tips and tricks!
So, how can an integrated campaign boost your web marketing success? Is it really worth it?
Let's go over some of the benefits below!
Benefits of Launching An Integrated Campaign As a Small Business:
Boosts Revenue
Expands Reach
Streamlined Management
Creates Brand Continuity
Increases Brand Recognition
Optimizes Your Marketing Budget
Builds Excitement
Improves Brand Communication
Multiple Connection Opportunities
Cost Savings
Keeps Your Brand Top of Mind
Builds Trust
Create Your Own Multichannel Campaign As a Small Business
Now that you know what integrated campaigns are and how they benefit small businesses, let's learn how to create one!
Step 1: Get Everyone On The Same Page
The first and most important step is to get everyone on the same page.
As a small business owner, you likely have multiple companies/freelancers making up your team. You have a company for your email campaigns, another for your social media coordination, another for your web hosting etc.
While this can be a great way to delegate your business responsibilities, it does make campaign creation slightly harder. And it's why you must always ensure each team member is aware of the campaign scope, given the proper materials/instructions and follows through with the plan correctly.
This is how you ensure your message is consistent, clear and accurate. And that all marketing schedules properly align with your plan.
Otherwise, your social media team might understand things differently from your web marketing team, and so on. Leaving your audience with a muddled message.
So, gather your team for a quick huddle and make sure everyone is aware, involved and prepared.
Step 2: Identify Your Ideal Audience
The second step in creating your campaign is to think about your audience.
A lot of companies choose to focus on their brand messaging before selecting their target audience. But at OSM, we believe the customer always comes first.
So identifying WHO your customer is, WHAT they're looking for, and HOW you can meet their needs has to be your top priority.
Note: It is possible to have more than one ideal target audience to focus on. That's the benefit of a multichannel campaign! You can target a variety of people at once with the same message.
Step 3: Create Your Message
Once you've nailed down your target audience, it's time to craft your message.
This message can be in the form of written content, graphics, video creation or even photography.
Campaign messaging typically surrounds a special, promotion, discount or feature. However, you can create a campaign for pretty much anything!
As your creating this message, keep in mind these 3 key factors:
Your target audience.
Your campaign goal(s).
Message adaptability.
Target Audience
We already mentioned the importance of your target audience. But as you create your message, always remember to circle back and ensure your content serves their interests first.
Campaign Goal(s)
Your campaign will lack direction and purpose if it doesn't have a set goal or objective. So before you start creating your messaging, decide on your campaign goals and KPIs (key performance indicators).
A few common campaign goals include:
Traffic growth
Sales increase
Brand awareness etc.
Message Adaptability
The third factor to keep in mind is how adaptable your message is.
Since an integrated campaign involves multiple channels, your messaging has to be able to adjust to each one accordingly.
For example, if you record a video podcast, what are some ways you can repurpose that content for other channels?
You can separate that longer video into smaller portions for posting on social media.
You can transcribe the podcast into a blog article as web marketing content.
You can even use the audio from your video to create Instagram Reel content.
Planning your content creation with this in mind will ensure you have the opportunity to share your campaign across multiple platforms.
Step 4: Strategize When and Where You Will Launch Your Campaign
Now that you have your message, it's time to strategize where and when you will launch it. Since you've purposely crafted your message to be adaptable for most channels, you have lots of options to work with!
As you strategize, don't forget to circle back to step 2 and ensure you choose the best channels for your specific audience.
For example:
Is your audience browsing the internet? Or scrolling their Facebook feed?
In this case, which is more effective - Google Ads or Facebook Ads?
Understanding which is more effective and realistic, considering your messaging, can help you strategize a successful campaign placement.
Common Advertising Channels For Small Businesses:
Web Marketing (i.e. website content, SEO, Google ads)
Social Media
Email Marketing
Sales Promotions
Events
Packaging etc.
Once you've narrowed down which channels best suit your audience and messaging, the next step is to find the perfect time(s) to launch!
For this, you'll need some insight into when your ideal audience is most active on your channels. From there, you can better estimate the best posting time for your content!
Step 5: Launch, Monitor and Measure Your Campaign
Ready to launch?
Once your campaign goes live, have your team monitor it daily. We recommend having your team on standby, ready to respond to incoming messages, inquiries, or hiccups as they come up.
Finally, the final step in your campaign journey is to measure its success. In this step, you'll analyze your campaign results with the goals you created at the start of the process.
Did your campaign meet your goals? Why or why not?
One of the best things about a campaign is that you can use the knowledge you gained from previous results to better guide future campaigns!
Create Your Next Integrated Campaign With Our OSM Marketing Team!
Are you ready to give integrated campaigns a shot? Our web marketing team at OSM is here to put your message into action!
Our digital marketing services offer:
Content Writing
SEO
Google Ads
Facebook Ads
Website Content
Social Media Coordination
And More!
Get in touch with our team at (613) 969-0626. Or connect online!
And don't forget to sign up for our newsletter to not miss our next blog post!