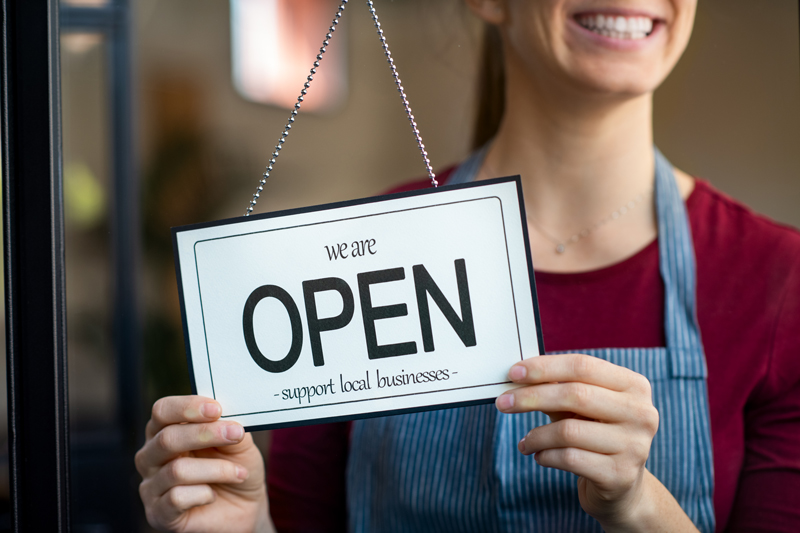 Branding During The 2020 Pandemic
Are You Meeting Your Online Customers Where They Are?
To put it bluntly, we haven't had a true global pandemic since 1918.
The internet didn't even exist in 1918.
A lot of things didn't exist then that are indispensable now.
When it comes to marketing during pandemic times, this is definitely a good thing!
Don't Go Dark: Your Branding Must Go On!
It can feel tempting to switch into "maintenance" mode until we see how the pandemic progress plays out, however, the Advertising Research Foundation says this is a big, BIG mistake - warning that going dark for any length of time can set your market share back by five years.
Five YEARS.
You worked hard to build your market share. Your customers still need you. They may not need you right at this very moment, but they will need you again. Soon.
Instead, make your goal a two-fold one:
1. Survive this temporary economic downturn (with emphasis on "survive").
You just need to get through it. It will pass.
2. Start planning now to increase market share as soon as the tide turns.
It will turn. When it turns, will your brand be ready?
Marketing Looks Different Right Now, But the Need to Do Marketing Remains the Same
Marketing during the pandemic age is different from marketing during business-as-usual.
Your customers are scared. How do you know?
Have you felt scared, as you've watched global events unfold with disbelieving eyes? If you answered "yes" for even five seconds, you can know you and your customers are much more alike than different.
So ask yourself what you need right now to feel better. Safer. Smarter. More secure.
It might not be information about the specific products/services your company produces or it might be information that is related to those products/services.
Here, don't think direct line-of-sight related. Think six degrees of separation related.
Is there any angle at all in your company's product or service line that relates back to the central core issues on every single human being's mind today? If you look deliberately, you will see the connections.
This might not feel like traditional marketing to you. The truth is, it isn't traditional marketing.
But it IS marketing. Marketing is anything that keeps your brand in front of consumer eyes.
Right now, strategic marketing is anything service-oriented, genuine and compassionate that your customers need now and will remember later.
Use the Tools You've Got to Connect and Continue Connecting
According to the World Federation of Advertisers, 81 percent of brands - including Google - have put some or all of their marketing activities on hold, slashing budgets by half or greater while the pandemic times play out.
But if you carefully read the fine print in this report, you notice something significant.
79 percent of those same brands have shifted their marketing efforts towards service-oriented messages targeting their existing customer bases.
Of the companies represented in the survey, 98 percent are committing to moving forward with marketing efforts, even if those efforts are an abrupt departure from what was previously planned for this year at this time.
In other words, companies are pivoting quickly and concisely to do more with less.
Marketers are finding creative avenues to use what they have to speak directly to what matters most to their consumers.
Free (Or Nearly Free) Marketing Tools You Can Use RIGHT NOW
Social media has become a huge connection point for consumers, suppliers, vendors and companies worldwide.
Social media is safe, speedy and eminently shareable. It gives you real-time connection with your consumers to address questions and concerns, provide updates and express compassion and empathy.
If you don't have a company blog, now is a great time to start one and link it to your social feeds on YouTube and elsewhere.
Here are just a few examples of how some of our thriving business clients have pivoted to use social media and blogging effectively during the pandemic.
Mackay Insurance Brokers
One of our business clients has started sharing videos of themselves working from home, offering messages of hope and encouragement to customers who are similarly sheltering in place while providing updates on how they can be reached during the pandemic.
Another one of our business clients has begun making donations on behalf of coronavirus victims every time a customer makes a purchase.
Picton Golf & Country Club
Yet another one of our business clients is sharing information about how to recreate safely during this unusual summer season.
These creative branding campaigns are genuine, heartfelt and transparent. You won't see any fancy footwork or slick strategy in this type of messaging...thank goodness!
What every one of us needs right now is exactly the opposite. What we need instead is simply this: real people talking to real people about the all-too-real things that are going on right here, right now.
It Is Not Too Late to Relaunch Your Brand Strategy
If your business has put your marketing and branding efforts on hold, it is not too late to rethink this approach and re-launch your campaign.
Perhaps you don't have the money or the human-power you were anticipating when you originally crafted your 2020 marketing strategy.
This is okay. You are in good company.
Instead, work with what you've got. Prioritize based on walking a mile in your customer's shoes.
What would you most appreciate hearing, knowing or receiving if you were them? How can you give your customers, vendors, suppliers and staff something extra and supportive that they will remember long after this pandemic has passed us by?
Then do that. Give that.
Join The Conversation
Is it time to take your brand identity for the ride of a lifetime? Smart pivoting now can position you for success and even stronger market share in the days and months to come. Need some advice on how to get started? Contact us online or give us a call at 613-969-0626 and we would be happy to point you in the right direction!
Located in Belleville, Ontario, our team of creative professionals are in the market of getting your name out, telling your story and setting you apart from the crowd. We have worked with both small and large companies, continuing to grow their business amidst the global pandemic in healthy and successful ways!