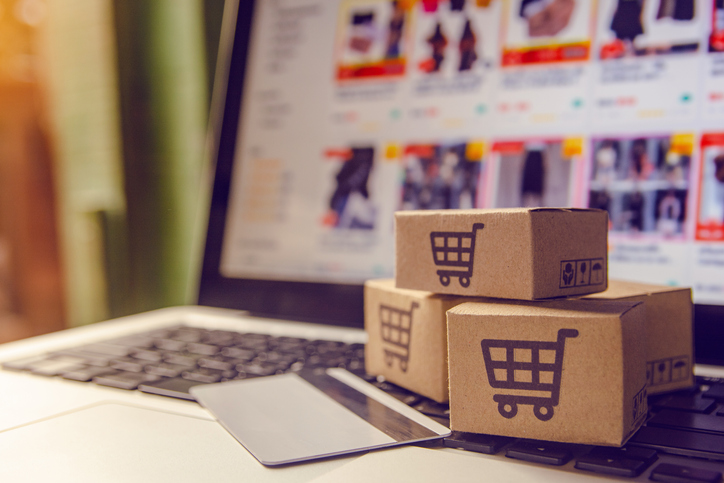 These pandemic times definitely caught us by surprise. People are worried about having to reinvent their income source or are already actively trying.
Is it a coincidence that the rise of the gig economy took place only a handful of years before the events of the last few weeks created a new work-from-home necessity?
We may never know. But one thing we do know is this: if you have ever thought about or wanted to work from home, earning your income on your own terms, now is definitely the time to take that aspiration seriously.
The truth is, the tools are all there. You have the resources to launch or grow your own work-from-home business from wherever you are with whatever skills and talents you have.
What you may not have yet is the know-how. This is where we come in. After reading this blog post, you will have learned the basic steps to take to launch a digital business.
1. Choose your niche
For many aspiring digital entrepreneurs, this first step is the hardest. Maybe this step is easy for you because you already have an idea for a niche product or service.
But if you don't, this is the place to start.
A "niche" is a business sector. Examples include parenting, fitness, travel, finances, home decor, pets, teaching, and cooking.
Your niche may be broad or narrow. "Fitness" is a broad niche. "Yoga" is narrower. "Travel" is broad. "Camping" is narrower.
The key here is to pick a niche you are really passionate about. Your passion will sustain you through all the hard work that is yet to come.
Once you have your niche in mind, it is on to step two!
2. Select a hosting provider
A hosting provider is the entity that will ensure your blog remains online and highly visible (hi-res photos, streaming videos and all) to site visitors.
Did you know that most website visitors will leave a site if it takes longer than three seconds to load? You have probably left sites that were "taking forever" to load without even realizing that "forever" was actually just a matter of seconds.
So you really want to avoid this when launching your digital business. This is why we highly recommend SiteApex.
You can opt for DIY or premium hosting, depending on how web-savvy and hands-on you want to be with the more technical aspects of your digital business.
3. Build your blog
Guess which blog platform nearly three-quarters of bloggers today choose? If you guessed Wordpress, you already know more about blogging successfully than you realize.
What you may not know is that Wordpress offers two tracks: Wordpress-hosted and self-hosted. It is this second track that the majority of digital businesses choose.
You can easily adapt the basic Wordpress software to your business needs using the hosting platform of your choice.
There are so many benefits to using the Wordpress platform through a self-hosted provider. First and foremost is that you retain full control over your content and site up-time.
Wordpress is simple and intuitive to work with if you are technologically inclined. Otherwise, give us a shout for help creating a functional, beautiful blog design complete with a ready-to-launch online e-commerce store.
4. Set up your email list capture software
Email may seem very old-school in today's lightning-fast, real-time social media scene.
But email is still where the big money starts rolling in.
In short, the email list you build for your new digital business is your gold. The reason is simple: every person who willingly gives you their email address is someone who has already received value and wants to hear from you again!
Before you get too far into building your digital business, you want to have software in place to invite web visitors to give you their email address (email capture software).
Once you have your email list capture software set up, you can integrate it with every piece of content you write to capture new subscribers.
5. Brainstorm your first 20 blog post topics
You are already deep into the behind-the-scenes creation of your new digital business. You may have lots of ideas for products you can sell, services you can provide and clients who may need your expertise.
But how are you going to reach them?
You reach them with content. Your blog posts are the equivalent of cold calls by phone or old-school knocking on doors but less intrusive.
Not only are your blog posts what tell Google's algorithms that your blog is active for indexing purposes, but those same posts are also what can attract new organic and paid search traffic to your website.
In order to attract this new traffic, you have to create content (blog posts) that speaks to people's needs. And this content must be SEO (Search Engine Optimization) friendly so people searching for your content can find it easily.
Let's take "fitness" - "yoga" as an example. What might people interested in yoga be searching for? How about "the best yoga mats for pregnancy?" Or your audience might be searching for "the best online yoga courses" or "best yoga for beginners."
When you have 20 blog post ideas, it's time to start creating your blog content, linking it to your email capture software and building your contact list.
6. Populate your online e-commerce store
Whether your tastes, interests and expertise run to printables, e-books, online courses, webinars, one-to-one coaching sessions, swag or something else, your online e-commerce store is the place to sell it.
Today's e-commerce platforms are so sophisticated they can actually act as an online salesperson for you. Properly configured, your online store can be selling on your behalf 24/7, growing your business even while you are on vacation or asleep.
Get in Touch
Like so many of our clients, we are working remotely at the moment. We are available to assist you by phone, email or support ticket.