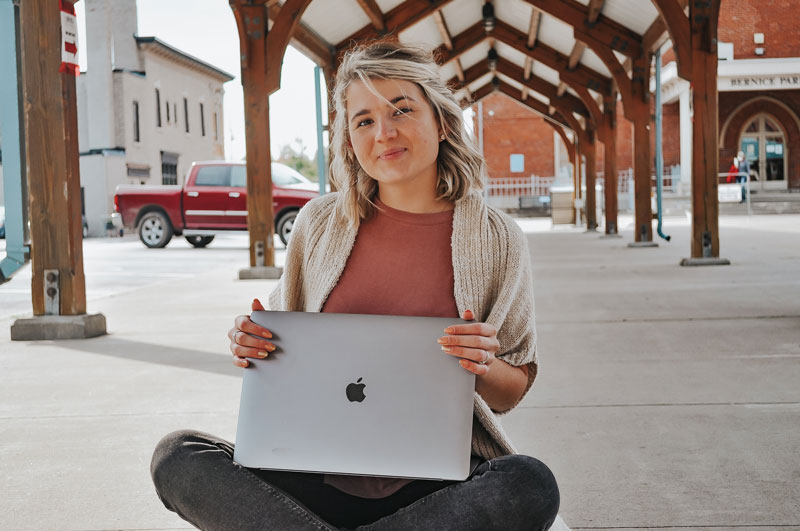 Building Brand On Social In 2020
Hey, welcome to the OSM team - Thanks For "Tuning In"!
2020 has come and almost gone already! Although this year was not what we had expected and a large majority of us had to pivot our business, our mindset and possibly even our talents - we have been able to learn so much!
As a marketing agency in the Quinte region, we have had the absolute privilege of helping small businesses, entrepreneurs and even larger scale business owners come to terms with the many changes that this year has thrown our way. The marketing industry is constantly changing, constantly developing and constantly moving. What we knew for sure last year is not something guaranteed for this year - and that has been proven!
Our team at OSM in Belleville has learned some crucial lessons this year regarding how to market, who to market to and WHY.
Essential Marketing Tips For 2020
Our most valuable lesson learned though is what has become ESSENTIAL in terms of marketing during 2020. Our answer to that question?
SOCIAL MEDIA MARKETING.
Social media is a valuable tool used to market products and services, build relationships and gain traction in the marketplace. Whether you are a small one-person show or an international, large-scale company with thousands of employees, social media is going to be your best friend.
The Value Of Social Media:
Build Relationships
Grow Your Community
Gain Traction In Your Industry
Target Your Ideal Consumer
Thrive In Your Niche!
In 2020, people are drawn in by YOU. You become the sales tactic by simply sharing your purpose, your behind-the-scenes moments and the personality you bring to the table!
A Note From Owner and CEO of OSM:
"We're definitely in the brand building business. A lot of people get that mixed up with the sales business, which are two separate things. We want to be focusing on building a brand because brand will always outlast sales...let's make sure you're around, not just for the short term, but for the long term as well!"
By using social media to market, advertise and ultimately build your brand, you are no longer just investing in your business. You are actually investing in PEOPLE.
Social media allows you, as a business, to:
Reach New People
Connect With Your Niche Audience
Grow An Engaging Community
Relate To Your ideal Customer
So how will you choose to use social media for your business?
How Much Should I Share?
A question that our social media experts at OSM get asked quite a lot is, "how much should I be sharing on my social media accounts?"
This is a great question for two reasons:
Quality content is more important than quantity content
Creating healthy boundaries between your off-line and on-line life is crucial
Let's break this down!
You Should Be Sharing Quality Content Over Quantity Content
Are you sharing valuable content or are you just sharing lots of content? What's the difference?
Knowing what to post is a huge stepping stone for businesses in terms of their social media marketing tactics. At OSM in Belleville, our social media strategists recommend two key strategies:
Experiment with different content to find what sticks and what doesn't.

Stay authentic to yourself and your brand.
It's important to know what your ideal customers want to see so that you can provide them with that valuable content, but it's also important to stay on-brand and true to yourself. As we mentioned before, you are the sales funnel. You, your story and your purpose. So, let that show!
Creating Healthy Boundaries Between Your Off-line And On-line Life Is Crucial
At OSM, we believe in creating healthy boundaries between your off-line and on-line life. It can be so easy to get caught up in posting consistently, being "on" for your audience 24/7 and creating content that documents every moment of your life. We want to provide you with healthy strategies so that you can enforce these healthy boundaries in your own life!
Time Management Tips For Social Media:
Spend 30min/day engaging on your social media. Use this time wisely to engage with your followers and to reach out to new accounts!
Create a social media content calendar so that you don't have to come up with new ideas every day.
Find a social media scheduling app that works best for you!
What Type of Content Should You Be Sharing?
Behind-the scenes
Your Purpose
Your Values
Your Products/Services In Action
Your Personality
Your WHY
Contact OSM For More Social Media Marketing Tips!
Contact OSM online for more digital marketing advice, tips and branding!
You can also call us at 613-969-0626 to speak directly with a member of our marketing team!