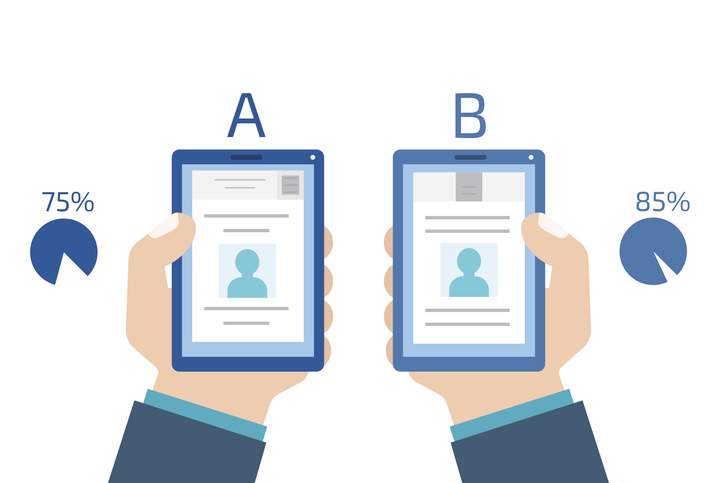 No one launches a website these days just to have a website.
Sure, it's cool to claim your own little corner of the web, but it won't take long for that corner to start feeling lonely if no one ever comes to visit you there!
Plus, launching a website requires an investment. It will take time and finances plus mastery of new marketing skills, like SEO, or search engine optimization.
But why invest in SEO? What the heck is that, anyway?
Simply put, if your website is your business home online, then search engine optimization is the front door through which you welcome visitors who become new loyal customers.
You need SEO to make sure visitors who are seeking what you have to offer can locate you online and navigate their way to your front "door."
Read on now to learn the four keys required for SEO business marketing success.
What Is SEO: A Non-Technical Explanation
Search engine optimization basically translates to "accurate directions." Let's say you head to the web because you need to get your vehicle's oil changed. You aren't sure where to go. So you type in the phrase "affordable oil change near me."
In a flash, your browser detects your physical location and delivers several pages' worth of information about the closest businesses that perform vehicle oil changes. With any luck, one of the first few listings will be an exact match for your needs.
Before you know it, you are on your way over to get your oil changed and on to the next item on your to-do list.
This is SEO in a nutshell: keywords on a site that Google recognizes as most relevant to your search and then suggests to you.
So now imagine someone is heading to their website browser right now because they need your product or service. What terms would they type in to find you? Would those terms find you? Or would they find your competitors instead?
How to Get Started With SEO For Your Business
If we just did our job well, you are probably already feeling more informed and confident about why SEO is relevant and important for your business success.
But even if the explanation you just read sounds simple in theory, when you go to put it into practice, you will quickly discover it is not as simple in fact.
Successful SEO marketing is hard work!
This is where we come in.
Just as we wouldn't dream of being able to walk into your company and do your job well from day one, so too do we realize most busy entrepreneurs and small business owners have neither the time nor inclination to learn how to do what we do well.
SEO, like any skill, takes years of education, training and practice to master. Our clients trust us to do what we do well so they can continue to do what they do even better.
Four Keys to SEO Small Business Success
When you work with us to grow your business, we will implement these four critical elements of successful small business SEO marketing.
1. Target Market Business Analysis
Target market business analysis is a fancy way of saying, "How close is your website to page one of Google's search engine results? Are you on page one? Page 20? Can you even find your website online?
If you are ranking but not on page one, we can help you get closer. If you are not ranking at all, we can help you rank and improve your ranking over time.
There are three parts to target market business analysis.
Website analysis

Competitive analysis

Initial keyword analysis
By the end of phase one, we will know where you are now versus where your competitors are now, how far we have to go and which strategies are most essential to get you there.
2. Keyword Research
Keyword research takes the last part of phase one several steps further. We identify the keywords your competitors are using successfully to outrank you in search engine results.
Then we look at the most important search criteria and keyword combinations to reach local customers with your marketing message and increase new visitors (inbound web traffic) to your website.
3. Content Optimization
With phases one and two under our belt, the next task is to begin a process known as "content optimization."
In a nutshell, this simply means taking what we have learned about important keywords and key phrases and strategically using them to beef up your website content.
The goal here is to make calculated changes to your online content that won't look calculated to Google's algorithms. This is how a website moves up in the search engine rankings and eventually becomes that website everyone else in the industry wants to copy!
4. Measure and Test
Once phases one, two and three are completed, your website will essentially become a smooth operator online, steadily attracting new site visitors, generating new customer inquiries, gathering positive online reviews and slowly but surely attracting new repeat customers to your business.
But it is not all smooth sailing from here – far from it. Because you can bet that your competitors will notice your share of the local market increasing and will respond accordingly.
As such, this is the step that can most readily propel you to the top of the local competition or send you back into online obscurity. From here, we will continually be monitoring your search engine ranking results, tweaking your content accordingly to keep your success growing.
Get in Touch
Done well, SEO marketing is a full-time job, and you've already got one of those! So why not give us a call to see how we can help you realize your business dreams?
Contact us online or give us a call at 613-969-0626.