Meet Our Staff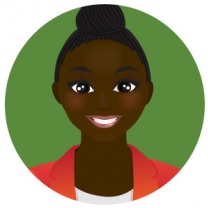 Edna Byenkya
Title:
Junior Support Technician
Bio:
Edna graduated from Loyalist College in June 2021 with an advanced diploma in Journalism and Communications. She brings a fresh perspective to the OSM team having served on Rotaract District 7070 Board as a social media director! She is always ready and willing to learn new things, connect with people and serve her community! 
Hobbies: Edna loves cooking, dancing and serving her community through Rotary!
Please note, this information is private and will be sent directly without being stored in our database.